Texas Instruments to expand its Clark Freeport facility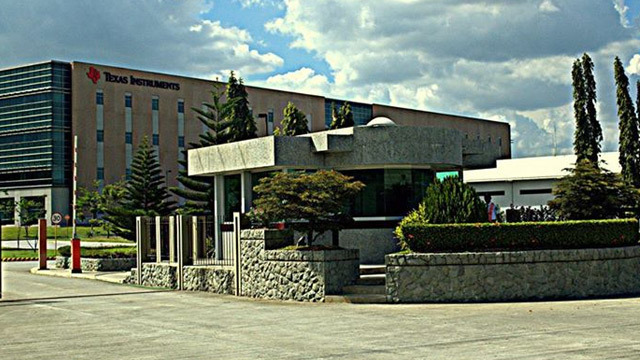 FOREIGN INVESTMENT. Texas Instrument's $1 billion facility in the Clark Freeport Zone. Image from Texas Instruments Philippines website.
MANILA, Philippines – Texas Instruments Philippines, Incorporated (TI), the biggest semiconductor firm in the country is planning to spend $10 million (P467.4 million) to expand its distribution center at its facility in Clark Freeport Zone.
Mohammad Yunus, president and managing director of TI Philippines shared the firm's plans during the groundbreaking ceremonies of its expansion project on product distribution center in the Freeport on Thursday, August 27.
"Our current product distribution center is overflowing. We do not have enough space to do an efficient job [in] distributing," he said.
The new product distribution center is designed to be a state of the art storage retrieval system with high levels of automation, and to have the highest level of workplace ergonomics, he added.
Yunus disclosed that last quarter, TI shipped 1.5 billion semiconductor units, and this quarter, TI will ship about two billion semiconductor units.
"We are currently looking at two billion units, which could be a new record for any Texas Instruments sites anywhere in the world," Yunus said.
TI already has an investment of $1 billion (P46.7 billion) for its manufacturing facilities in Clark.